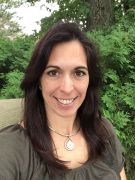 Ruth Teele, LMT
My mission is to help you reach your health and wellness goals.
Ruth received her training in Swedish (relaxation) massage and Therapeutic Massage at CenterPoint Massage & Shiatsu Therapy School & Clinic. Her modalities include relaxation, therapeutic muscle work, injury recovery, pre/post natal & labor massage, and deep tissue therapy. Ruth volunteers as a licensed EMT in the Cornell/Lake Holcombe area for over 10 years. Her knowledge and experience in the medical field strengthen her ability to provide caring therapeutic massage for the client's health concerns.
Prior to formal training, Ruth exercised her massage talents on occasion with her children. She knows how busy and stressful life can be, and that we don't take care of ourselves as well as we might. Her desire is to help you be the best and feel the best you can as you balance your busy life. à votre santé!